Our Team
The Yard Barbours trained professionals can handle any size project. With family valued leadership our team is sure to satisfy your outdoor needs.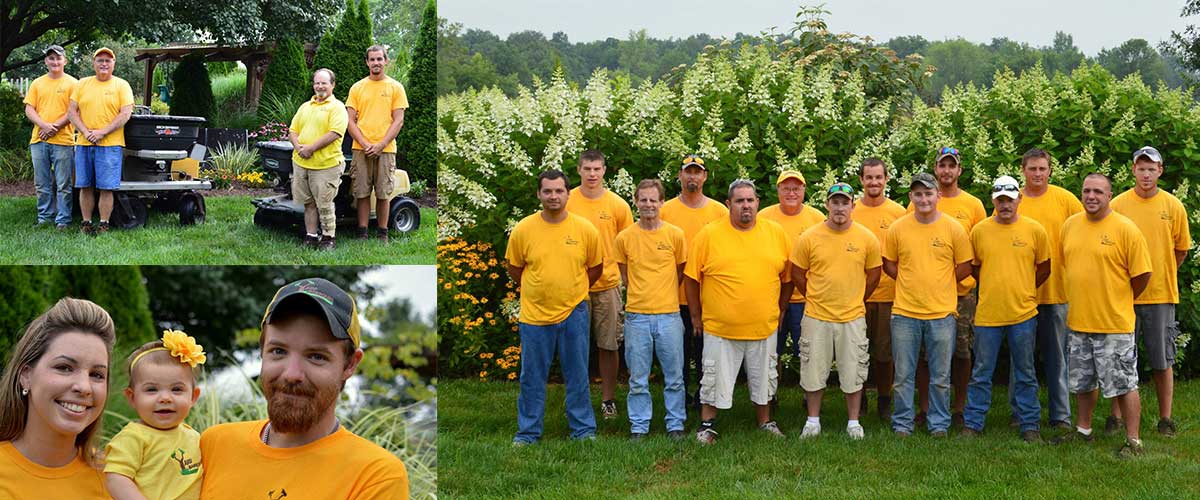 The Yard Barbours
For over 20 years our customers and the Green Industry have spoken. Naming The Yard Barbours the Pros in Excellence three years in a row and choosing us to managing their turf, provide arbor care and design and install beautiful landscapes and hardscapes all over Indiana. Our residential customers appreciate our unique personalized approach and our commercial customers appreciate our comprehensive services and our attention to detail. We're proof that quality and expertise are possible!
We believe that excellence begins with our employees. We provide extensive job and skill training and provide incentives for our employees to ensure they and their teams work efficiently and with great care. We pride ourselves on our ability to solve problems and ensure our customers are well cared for.
Our passion for high quality, comprehensive landscape and lawn services began in 1995 with Paul and Nancy Barbour and continue today with Matt and Alicia Barbour. We work hard as family to ensure the values we hold are expressed in how we do business. We believe in diligence, hard work and continually growing. Beliefs that have served us well and continue to make us a premier landscape company in Indiana.
Core Values
Deliver WOW Through Service

Pursue Growth and Learning

Build a Positive Team and Family Spirit

Be Passionate and Determined

Charitable Partnerships within our Community
Services Offered
Landscape

Hardscape

Irrigation and Chemical Turf Management

Arbor Care

Mowing Services
Leadership
Paul Barbour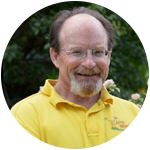 Paul started The Yard Barbours, in 1995 helping to mold it to the company that it has become. Paul holds several certifications in the chemical division of the business.   He is a Certified Applicator, holding 3 categories of license: turf, ornamental, and right of way. While Paul's areas of specialty include Arbor Care and treating problematic turf concerns, Paul also provides estimates and job consults with customers concerning the above areas along with turf restoration. He attends required training meetings with professors from Purdue and Ohio State Universities to keep his license up to date. Paul has extensive knowledge of trees and shrub care and uses it to consult with customers regarding treatment.
Matthew Barbour
With over 15 years of experience in the Green Industry Matt has completed a number of courses in specialized education relating to the landscaping industry including: ICPI Certification in hardscape installation, Rain Bird Irrigation Systems, and rain gardens.
You will see Matt performing in the field on specialty projects, including hardscape projects, irrigation systems, and multi stage projects. He also keeps the teams operational by managing repairs and upkeep.
A special area of growing interest is in set design and event planning. Matt's creativity and knowledge is all about bringing the outdoors to the inside. Recently designing a set for the well known Duck Commanders of the popular television show, Duck Dynasty. His outside ideas have an impressive impact in areas both large and small.
Nancy Barbour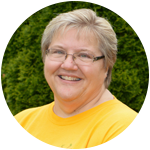 With over 20 years in the green industry Nancy has a wealth of knowledge regarding plants, shrubs and trees. With several nice gardens of her own, Nancy is a connoisseur of unique and specialty varieties and new breads of plants. She uses this knowledge to add a distinctive touch to any landscaping project or plan.
Nancy handles the bulk of office duties. From managing employees day to day activities, to scheduling jobs and maintaining the customers list of jobs to be performed. She ensures that our multiple landscaping, mowing, and chemicals teams stay on task. She is the go to for all of your office concerns.
Alicia Barbour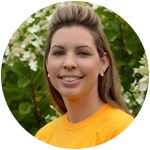 Alicia has been a Yard Barbour since 2007. A 2012 Indiana University graduate she holds a Bachelor of Science Degree with a double concentration in Business and a minor in Psychology.
She compiles estimates for business and home owners to complete their landscaping goals. She will follow a landscaping project form the early stages of estimating, to the gathering of materials, she then works with our landscapers on final placement, and ensures that the project is completed in a professional manor.
Alicia tends to wear many hats. She also enjoys working on the company's advertising campaigns, invoicing and collections. At times she also helps with employee hiring and human resource roles.